Titus von der Malsburg
Dept. Linguistics, University of Potsdam
Dept. Brain and Cognitive Science, MIT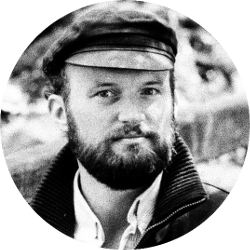 The New York Times reported about our research on implicit linguistic gender biases. Also the NYT's newsletter In Her Words on women, gender and society. There is also a WNYC Studios podcast with Jessica Bennett talking about our work. This MIT News article has a more detailed summary of our findings (see also ScienceDaily, AAAS EurekaAlert!, and Phys.org). The research itself is published in Psychological Science (open access journal PDF).

AMLaP2020 contributions:


Parshina, O., Sekerina, I., Lopukhina, A., & von der Malsburg, T. (2020). Reading strategies in monolingual adults and children vs. bilingual heritage and L2 speakers of Russian: A scanpath analysis.

Meziere, D., Yu, L., Reichle, E., von der Malsburg, T., & McArthur, G. (2020). Using eye movements to index reading comprehension ability.

Laurinavichyute, A., & von der Malsburg, T. (2020). The Lewis and Vasishth model predicts agreement and semantic attraction effects in acceptability judgments, but not in response times.


New paper in Journal of Semantics: Paape, D., Vasishth, S., & von der Malsburg, T. (2020). Quadruplex negatio invertit? The on-line processing of depth charge sentences, (preprint).

New preprints:

Contact details
Address:
Department of Linguistics
Campus Golm, House 14, room 2.36
Karl-Liebknecht-Straße 24-25
14476 Potsdam

Bio sketch
I investigate how the human brain makes sense of language. How is each word that we hear or read combined with our understanding of the sentence so far? What sources of knowledge are recruited in this process? And how are they reconciled when they are in conflict? To answer questions like these, I use experimental and computational methods ranging from eye-tracking and event-related brain potentials to large-scale crowdsourcing and Bayesian statistical modeling.

I am a research assistant in the Department of Linguistics at the University of Potsdam and also affiliated with MIT's Department of Brain and Cognitive Science. Before, I replaced Shravan Vasishth for two years as the head of the Experimental and Computational Psycholinguistics Lab in Potsdam. Previously, I spent two years at UC San Diego in Keith Rayner's and Roger Levy's labs. I also did a short postdoc with Kate Nation at University of Oxford. I obtained my Ph.D. in Cognitive Science at the University of Potsdam under the supervision of Shravan Vasishth and Reinhold Kliegl. I also worked as a software engineer, helped to found two companies, and collaborated with sound artists and composers in Berlin.

Download CV (.pdf)
Research interests
Reading strategies and scanpaths in reading

Implicit linguistic biases in language production and comprehension

Comprehension of (temporarily) ambiguous sentences

Working memory effects in sentence comprehension

Prediction in sentence comprehension

Processing of resumptive pronouns

Experimental, statistical, and computational methods, Bayesian statistics

Publications
Click the button below to download a BibTeX file listing all my publications. This file can be imported in common bibliography managers such as Zotero, Jabref, Mendeley, etc.

Download publications (.bib)
Submitted manuscripts
Morgan, A. M.,
von der Malsburg, T.
, Ferreira, V. S., and Wittenberg, E. (2020). Shared syntax between comprehension and production: Multi-paradigm evidence that resumptive pronouns hinder comprehension. Under review. [ 
DOI
 |
http
 ]
Stone, K.,
von der Malsburg, T.
, and Vasishth, S. (2020). The effect of decay and lexical uncertainty on processing long-distance dependencies. Under review. [ 
DOI
 |
http
 ]
Parshina, O., Sekerina, I., Lopukhina, A., and von der Malsburg, T. (2020). Monolingual and bilingual reading strategies in Russian: An exploratory scanpath analysis. Under review.
Wehbe, L., Blank, I. A., Shain, C., Futrell, R., Levy, R.,
von der Malsburg, T.
, Smith, N., Gibson, E., and Fedorenko, E. (2020). Incremental language comprehension difficulty predicts activity in the language network but not the multiple demand network.
bioRxiv
. [ 
DOI
 |
arXiv
 |
http
 ]
What role do domain-general executive functions play in human language comprehension? To address this question, we examine the relationship between behavioral measures of comprehension and neural activity in the domain-general "multiple demand" (MD) network, which has been linked to constructs like attention, working memory, inhibitory control, and selection, and implicated in diverse goal-directed behaviors. Specifically, fMRI data collected during naturalistic story listening are compared to theory-neutral measures of online comprehension difficulty and incremental processing load (reading times and eye-fixation durations). Critically, to ensure that variance in these measures is driven by features of the linguistic stimulus rather than reflecting participant- or trial-level variability, the neuroimaging and behavioral datasets were collected in non-overlapping samples. We find no behavioral-neural link in functionally localized MD regions; instead, this link is found in the domain-specific, fronto-temporal "core language network", in both left hemispheric areas and their right hemispheric homologues. These results argue against strong involvement of domain-general executive circuits in language comprehension.Competing Interest StatementThe authors have declared no competing interest.
Conference articles
Marusch, T.,
von der Malsburg, T.
, Bastiaanse, R., and Burchert, F. (2013). Tempusmorphologie bei deutschen Agrammatikern: Die Sprachproduktion von regulären, irregulären und gemischten Verben. In
Spektrum Patholinguistik
, volume 6, pages 219-223, Potsdam, Germany. Universitätsverlag Potsdam. [ 
bib
 ]
Seit langem wird debattiert, wie reguläre und irreguläre Vergangenheitsformen repräsentiert und verarbeitet werden (Rumelhart & McClelland, 1986; Pinker & Prince, 1988). Das Dual- Mechanism-Modell (DMM; Pinker & Prince, 1988; Clahsen, 1999) nimmt an, dass reguläre und irreguläre Formen von zwei verschiedenen Mechanismen verarbeitet werden. Vertreter des Single-Mechanism Ansatzes gehen alternativ von einem einzigen Mechanismus aus, der sowohl der Verarbeitung von regulären als auch irregulären Verben dient.
von der Malsburg, T.
, Vasishth, S., and Kliegl, R. (2012). Scanpaths in reading are informative about sentence processing. In Michael Carl, P. B. and Choudhary, K. K., editors,
Proceedings of the First Workshop on Eye-tracking and Natural Language Processing
, pages 37-53, Mumbai, India. The COLING 2012 organizing committee. [ 
bib
 |
.pdf
 ]
von der Malsburg, T.
, Baumann, T., and Schlangen, D. (2009). TELIDA: A package for manipulation and visualization of timed linguistic data. In
Proceedings of the SIGDIAL 2009 Conference: The 10th Annual Meeting of the Special Interest Group on Discourse and Dialogue
, pages 302-305, London, UK. Association for Computational Linguistics. [ 
bib
 |
.pdf
 ]
Artistic works
See this video about a sound installation I created together with sound artist Christoph Illing.

Schurer, B. and
von der Malsburg, T.
(2017). Automatic reading (obfuscation). In Ribas, L. and Taveira, R., editors,
Proceedings of the fifth conference on Computation, Communication, Aesthetics and X
, Lisbon, Portugal. The xCoAx 2017 organizing committee. Eye-tracking and sound installation. [ 
bib
 |
.pdf
 ]
During reading, we rapidly construct meaning from sequences of rather cryptic symbols. A multitude of processes are involved in making meaning happen, however, most of them are conveniently tucked away from the reader's conscious experience allowing them to read effortlessly without having to worry about any of the practicalities such as where to place the gaze next and for how long. The present work reflects on the marvelous feat that is reading. In an experiment-like situation, we create a perceptual short-circuit that unlocks the otherwise unconcsious processes involved in reading. To this end, the test subject is exposed to a written libretto while a computer tracks their eye movements and translates them to sound in real time. The artistic implementation is based on parametric synthesis ("mapping") and model-based sonification.
Illing, C. and
von der Malsburg, T.
(2015). Brain decomposition. Einraumhaus C/O, Mannheim, Germany. 17-26 Apr. 2015. Sound installation. [ 
bib
 |
http
 ]
Illing, C. and
von der Malsburg, T.
(2014). Brain decompositions. Sound Dome of the Centre for Art and Media (ZKM), Karlsruhe, Germany. 13 Dec. 2014. Performance. [ 
bib
 |
http
 ]
von der Malsburg, T.
and Illing, C. (2014). Dem Gehirn zuhören. Wissenschaftsetage im Bildungsforum. Sound installation part of an exhibition about science in the state of Brandenburg. [ 
bib
 ]
von der Malsburg, T.
and Illing, C. (2013). Decomposing electric brain potentials for audification on a matrix of speakers. In Verdicchio, M. and Carvalhais, M., editors,
Proceedings of the first conference on Computation, Communication, Aesthetics and X
, pages 305-307, Bergamo, Italy. The xCoAx 2013 organizing committee. Sound installation. [ 
bib
 |
.pdf
 ]
Technical notes
Software
An R package that implements our measure for scanpath similarity along with some tools for data prerocessing and visualization of scanpaths. The measure is described in von der Malsburg & Vasishth (JML, 2011).

An R package for detecting saccades and fixations in raw eyetracking data. Implements the velocity-based algorithm proposed by Engbert & Kliegl (Vis Res, 2003).

An R package for reading EDF files generated by EyeLink eye-trackers.

A bibliography manager for Emacs.

A program for visualizing discrete temporal data, e.g., events taking place in an incremental dialogue system. See von der Malsburg, Baumann, Schlangen (2009) for details.

A program for testing reading or operation span. Implements the recommendations given by Conway, Kane, Bunting, Hambrick, Wilhelm, & Engle (Psych Bull & Rev, 2005).